The Branching of the Fig

Solo exhibition together with
d
ana weingart.
Museum of Modern Art Odessa, July 2018
"Dana Weingart and Danielle Rosenkrantz speak to typical examples of femininity representation in cities that are close to them biographically — in Tel Aviv and Odessa.
There are always two young women in their photographs: they holding hands, they radiate inner force.
The surrounding environment of clothing shop or city market becomes a space of conflict between the real woman and the image imposed on her. The search for self-identification through a change of this images reveals social expectations and gender stereotypes typical to Ukraine and Israel.
In this ironical, sometimes grotesque approach, Weingart and Rosenkrantz emphasizes the positio of the new generation as an observer, but not as a victim of the stereotypes mechanismе."
Text by Alexandra Tryanova
curator, MSIO
SOUC

- (South Ukrainian Culture) Interview, 2018
TelAvivian
- text by Camea Smith
for the full project
allenby (1/10)
starozakonny (2/20)
starozakonny (9/20)
allenby (7/10)
allenby (3/10)
allenby (8/10)
______________________________________________________________________________________________________________
A Moment Itself can already be a Nostalgia


In her book 'The Testimony of Lives', which deals with post-Soviet Latvia, Vieda Skultans argues that ' althogh they also necessarily embody the ways in which which people connect or fail to connect with society and history'. in that sense, this series of pictures, which was taken in medium format, is an analog to the still seen fragments of the unfreezing of the Soviet Union today. Meaning, the photographed narrative of one day seeks to embody the frozen, yes changed, status of one tiny village in Latvia.
The following pictures were taken during the 22th of october, 2017.
I arrived the day before to jaungulbene, a village in latvia that slowly loses it's residents.
The next morning it was discovered that the outside got frozen.
going out it stroke me; lack of footprints, lack of humans, as if time got still and you walk through an image of the village memories.
All got fixated in time; through the trail of trees, standing upon the entrance of the village, to the rail wails that holds the notorious slow trains, along the frozen lake, next to the abandon pool, which the side stone walls threatening to fall, but kids still use it.
Slowly, fallen leaves started to pile upon the thin ice surface and footsteps became visible; as a narrative of memory, as a moment itself can already be a nostalgia.
ABSENCES
, Group exhibition. M
illepiani
, R
ome, Italy
Winter Time
- Dont Take Pictures.
booooooom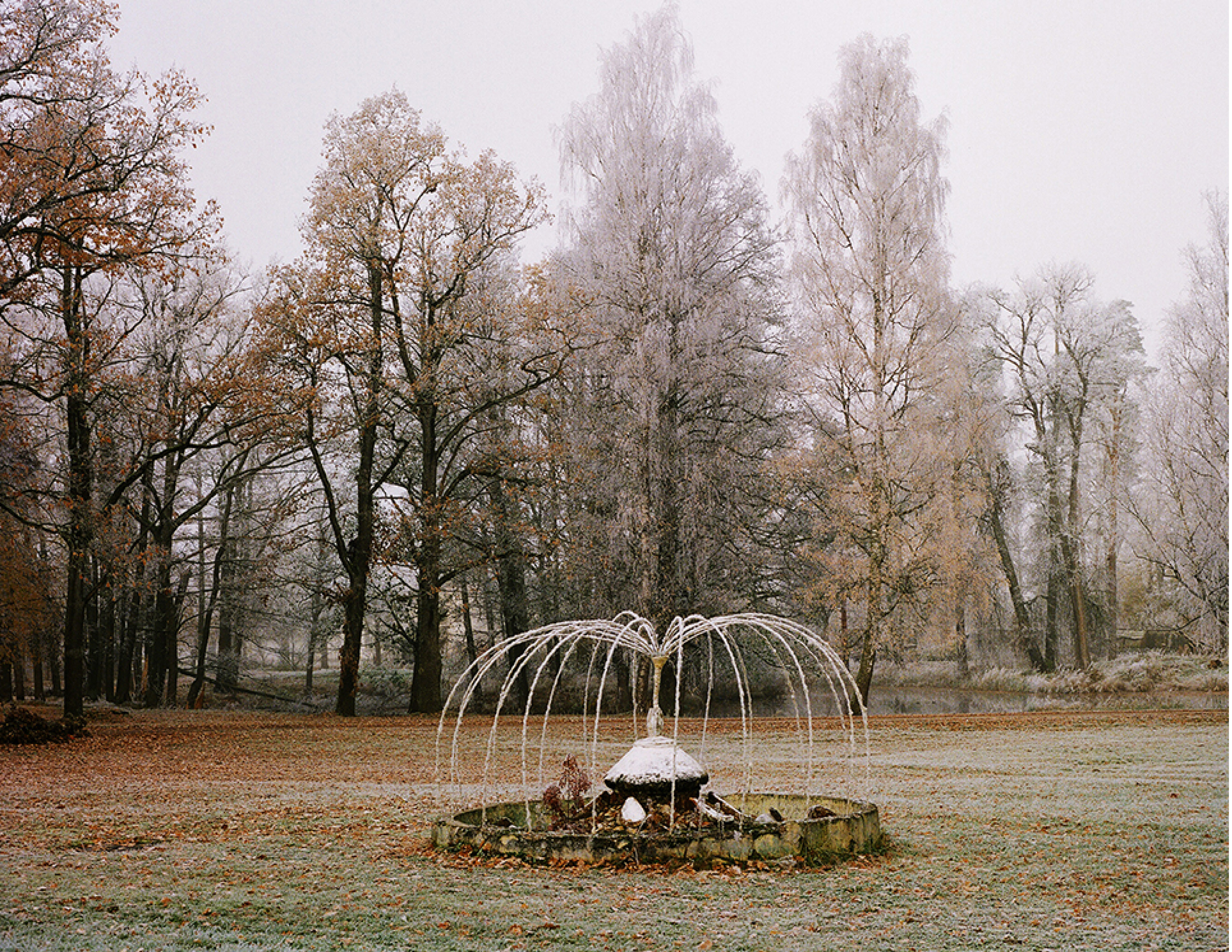 ______________________________________________________________________________________________________________
The Dance

Why i love Matisse and hate Picasso

Krka, Croatia
july, 2018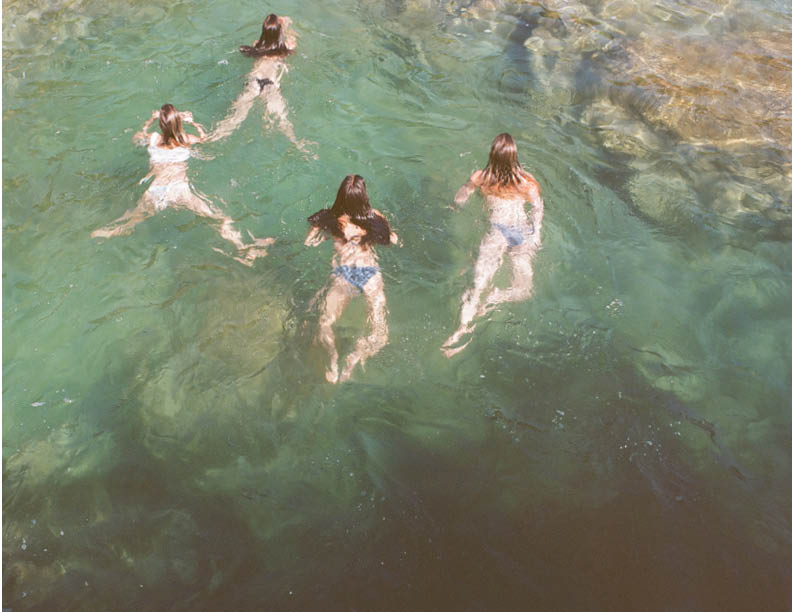 ______________________________________________________________________________________________________________
First I Teared

Portugal
September, 2018
______________________________________________________________________________________________________________
I Dont Want You to Leave


Odessa, Ukraine
2017
from the project
My Rodina
exhibited on
Nylon, Tower of David
August, 2017
______________________________________________________________________________________________________________
______________________________________________________________________________________________________________


Untitled

Dead Sea
February, 2015
+
Steady Body -
18:55 minutes


______________________________________________________________________________________________________________




left side:

Feelings of Birthday
Habonim
August, 2017

right side:

The Hug
(by Dana and Danielle)
Zadar, Croatia
July, 2018


______________________________________________________________________________________________________________
Its not the Sun Who Sets its Earth that Spins

Leipzig, Germany
August, 2018







______________________________________________________________________________________________________________
landscape

Kaliska, Poland
August, 2018

_________________________________________________________________________________________________________
left side:

Becoming a Clown
Helsinki, Finlamd
2017

right side:

Party Girl with Bad Skin
Helsinki, Finland
2017